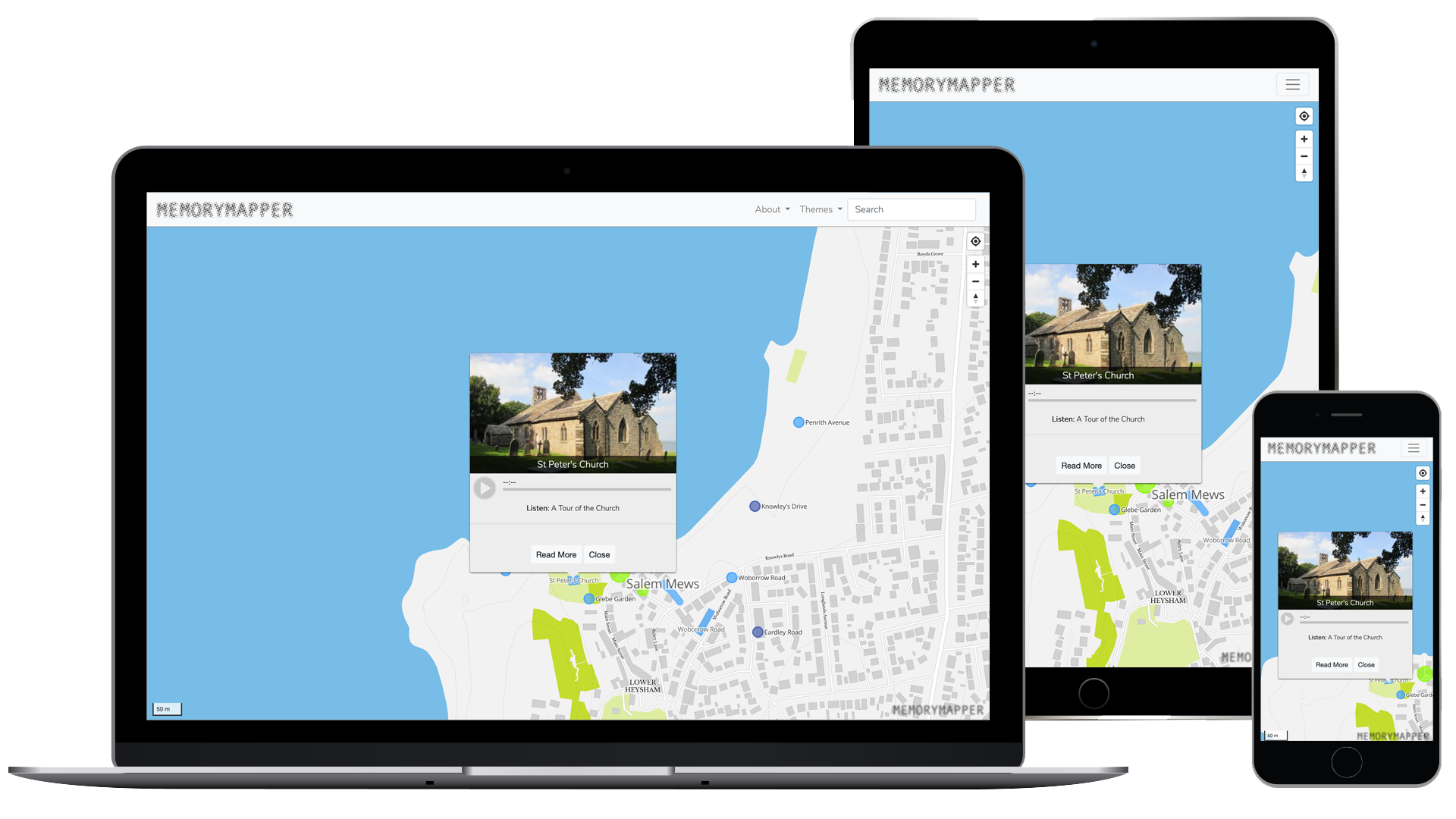 A Toolkit for Mapping Memory and Place
The Memory Map Toolkit is an open source web application for creating interactive maps for heritage, history, tourism, or any other circumstance in which you might want to combine rich media content with an interactive map.
It is built and maintained by the Barlett Centre for Advanced Spatial Analysis, University College London, and is developed in collaboration with the Survey of London, the Space Syntax Laboratory, and the writer and artist Rachel Lichtenstein.
Features
Fully-featured content management system built using Django
Advanced web mapping built with MapboxGL
Customisable map styles
Support for multiple basemaps, including Mapbox, Maptiler Cloud, and self-hosted raster and vector tiles
Responsive design for mobile, tablet, and desktop.
---
Created with Memory Mapper
A Memory Map of the Jewish East End
Our first Memory Map, the Memory Map of the Jewish East End aims to be a lasting document of both the history and memory traces of the Jewish community in East London, bringing the stories and memories of this vanishing landscape to new audiences.